Glass Reactor / Jacketed Glass Vessel
Brochures
View our brochure for an easy to understand the detail of the product.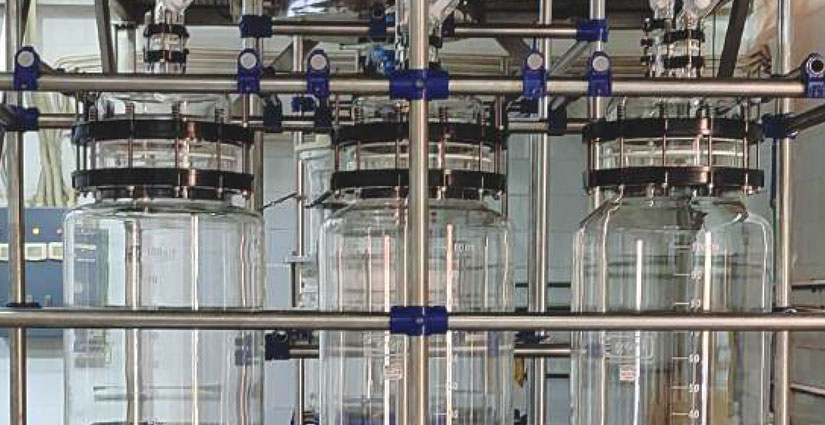 Glass Reactor / Jacketed Glass Vessel
In most of the glass plants, vessels are used as reactors, receivers, separators, measuring or feed vessels.
Vessels are available in Spherical shape from 5Ltr to 500Ltr. & in cylindrical shape from 5Ltr to 800Ltr capacity. Cylindrical vessels can be supplied with glass jackets too.
All the vessels are provided with a bottom outlet for which a suitable valve can be chosen from our range of valves.